Thursday 01 July, 2021
Dear Costumers,

We have special offers of dired and preserved flowers at the Family Last changes!!

This Family have fabolous discounts!!

Att. Dpto. Web.
Friday 07 May, 2021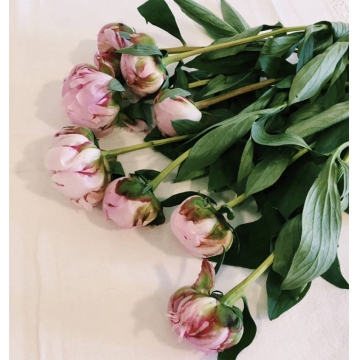 Dear customers,

It is already Peonies season !! It is one of the most sought after flowers of the wedding and communion season that also begins around these dates.

After a year of waiting, you can now enjoy them on our website, in our Seasonal Flower section, you will find a great assortment of both Dutch and National Peonies in different colors. From Sara Bernat to Red Charm.

Enjoy all the color and aroma that this fantastic flower offers you!


Att. Purchasing department







About us
Flores Calé S.L. It is a family business located in Valencia. Currently has 42 employees.We are dedicated to sell all types of flowers, Cut Greens, Plants, Dried and Preserved Flowers, Accessories for Florist and Decoration. We are direct importers from Ecuador, Colombia and Europe, we buy directly from the Aalsmeer auction and also from our national suppliers.




Prices are shown without VAT
Web Design