Friday 07 January, 2022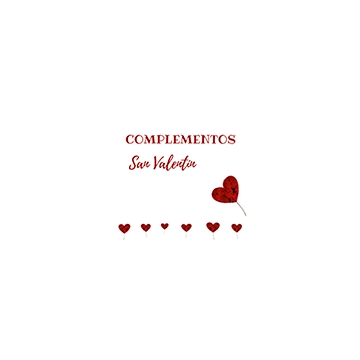 Dear customer,

There is very little left for the most romantic time of year, that's right, Valentine's Day 2022. We are preparing everything so that very soon you can find a great variety of accessories for the love campaign.

In the SAINT VALENTINE section, you will find: ribbons (satin, hearts, shades of red), wrappers to protect roses and bouquets of lovers, stuffed animals with hearts and teddy bears, picks, containers, domes, decoration, freeze-dried roses , and much more.

Stay tuned because we will be introducing more products in our most romantic section, wrap your flower shop with love.

Fall in love with Flores El Calé, you know that we are available for any questions.







About us
Flores Calé S.L. It is a family business located in Valencia. Currently has 42 employees.We are dedicated to sell all types of flowers, Cut Greens, Plants, Dried and Preserved Flowers, Accessories for Florist and Decoration. We are direct importers from Ecuador, Colombia and Europe, we buy directly from the Aalsmeer auction and also from our national suppliers.




Prices are shown without VAT
Web Design