Tuesday 30 November, 2021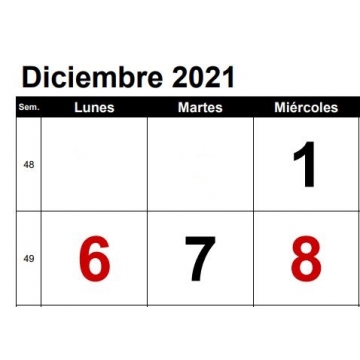 Sres. Clientes:

Con motivo de las festividades de la Inmaculada y la Constitución, el próximo Lunes 06 y Miércoles 08 de Diciembre es festivo en toda España, por lo que solo tendremos 2 días hábiles para que reciban sus pedidos por agencia de transportes: El Jueves 09 y Viernes 10 de Diciembre.

Como entrega extraordinaria, también pueden recibir mercancía el sábado 11 de Diciembre.


Para cualquier consulta que queráis hacernos, no dudes en contactar con tu comercial.


Atte. Dpto. Logistica.
Tuesday 23 November, 2021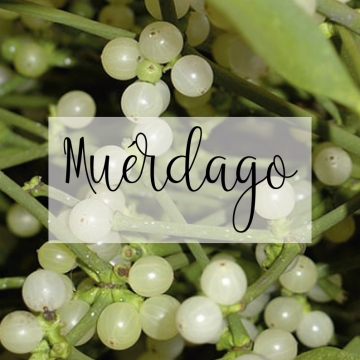 Dear Customers:

December 13 is Santa Lucia, that's why we get fully into the Mistletoe Campaign.

As you well know, tradition says that you have to give the mistletoe bag to attract love and fortune.

On the occasion of this day at Flores el Calé we have prepared a whole assortment of products, so that you can choose the one that best suits your Florist.

You have available Polypropylene Mistletoe Bags, in various colors to choose from, (this year with an exclusive design), and Organza Bags, with a wide range of colors, Message Cards. You also have a large assortment of beads to personalize them, such as picks, pompoms, clips, dried flowers, ribbons, bells, and many more.

On the one hand, you can make your own designs and customize them, and if you don't want to worry about anything, we will do it for you !!

You have all the items available in our Christmas Family (decoration 2021).

There are traditions that bring a lot of luck and this is one of them !!

For any question or clarification in this regard, do not hesitate to contact your trusted commercial.

Atte. Web Department







About us
Flores Calé S.L. It is a family business located in Valencia. Currently has 42 employees.We are dedicated to sell all types of flowers, Cut Greens, Plants, Dried and Preserved Flowers, Accessories for Florist and Decoration. We are direct importers from Ecuador, Colombia and Europe, we buy directly from the Aalsmeer auction and also from our national suppliers.




Prices are shown without VAT
Web Design