Monday 02 May, 2022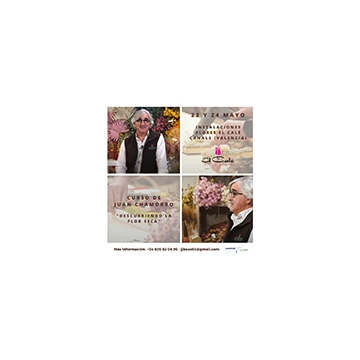 We are very excited about the new dry flower course that will be held in our facilities on May 23 and 24, directed by Juan Chamorro 🌾

Juan is a floral designer and founder of Alnorte Academia Floral and a professional in dry flower compositions💐

If you want to learn from a dry flower master, we recommend that you sign up, you will learn a lot and enjoy a weekend doing what you like best, designing compositions and creating art ✨

For more information contact 605 82 06 95 or through jjbeas64@gmail.com 📩📞

WE WAIT FOR YOU!









About us
Flores Calé S.L. It is a family business located in Valencia. Currently has 42 employees.We are dedicated to sell all types of flowers, Cut Greens, Plants, Dried and Preserved Flowers, Accessories for Florist and Decoration. We are direct importers from Ecuador, Colombia and Europe, we buy directly from the Aalsmeer auction and also from our national suppliers.




Prices are shown without VAT
Web Design